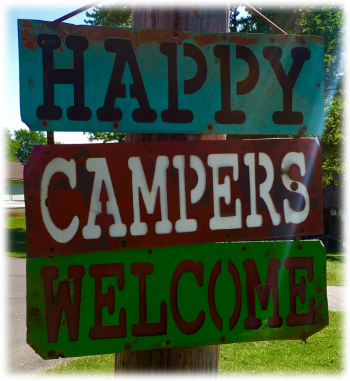 Spring 2023
Welcome Guests!
This year's season starts April 28th and ends October 1st.
Our family is looking forward to welcoming yours to enjoy our campground's 57th season! Our mission, as always, is to provide our guests with a safe, family friendly atmosphere. We take pride in providing a beautifully maintained slice of the countryside for you to relax in. Together, let's make this the best season ever!!
Get a printable copy of our newsletter and our special activities program, updated for the 2023 season!
THANK YOU FOR JOINING OUR CAMP FAMILY
We're anticipating an AWESOME season with AMAZING guests!
Love, The DeWinds
Important Reminders for 2023
Returning seasonal guests will be required to complete their 2024 camping contract by September 10. A non-refundable $100 deposit toward the 2024 season is due at time of contract signing.
If you would like a crate of wood delivered to your site, please email the office by Thursday at 3pm for delivery in time for the weekend. For propane fills when the office is closed, please leave your tank by the filling station by 3pm and pay via our secure drop box. For after-hours ice purchases, please help yourself and pay via drop box.
Children 18 and under must be back to their own sites by 10 PM - unless accompanied by parents - NO exceptions!
Solicitation of any kind is strictly prohibited on the premises unless approved by management