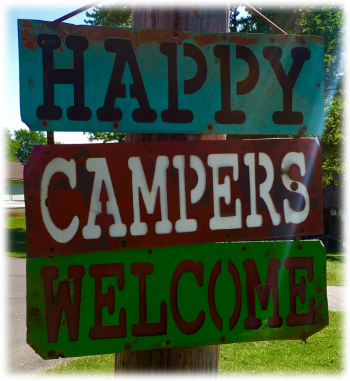 Spring 2020
Be Our
Guests!!!
This year's season starts May 1st and ends October 4th.
We are excited to welcome you all back for the campground's 54th season, as well as our 5th season of being your hosts. It's our family's mission to make all of our guests feel welcomed, whether you are here for a night, a week, or the whole season. We take pride in providing all of our guests a safe, family friendly, beautifully maintained and picturesque park! Derrick and I would like to thank you for camping with us. We continue to be grateful for the amazing faces we are blessed to call our camp community!
Here's to the BEST Season yet!
Get a printable copy of our newsletter updated for the 2020 season!